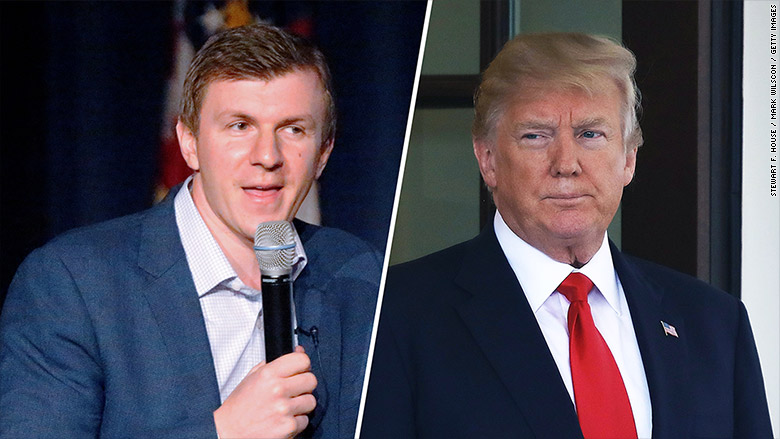 O'Keefe, a guerrilla filmmaker whom critics have decried for his tactics and who pleaded guilty to a misdemeanor for entering federal property in 2010 under false pretenses, writes in "American Pravda: My Fight for Truth in the Era of Fake News" that during a meeting in New York City Trump complimented his ACORN sting videos ("That pimp and hooker thing you did, wow!"). But, O'Keefe writes, Trump "was a man with a plan" and "did not agree to this meeting to sing my praises."
What was Trump's plan?
According to O'Keefe, Trump "suspected Obama had presented himself as a foreign student on application materials to ease his way into New York's Columbia University, maybe even Harvard too, and perhaps picked up a few scholarships along the way."
O'Keefe wrote that during the 2013 meeting Trump suggested O'Keefe infiltrate Columbia and obtain the sealed records: "'Nobody else can get this information,'"