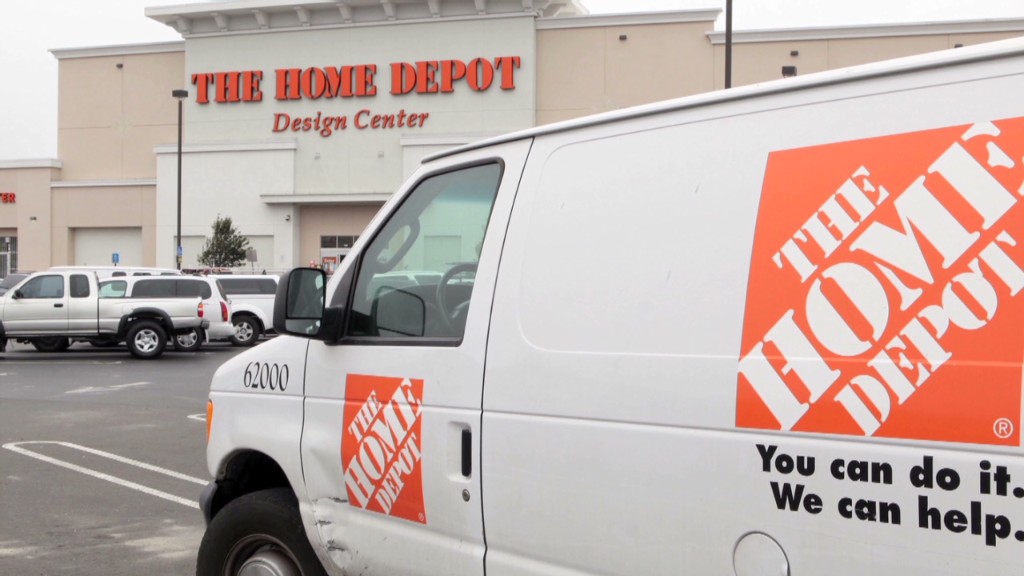 Homeowners and contractors rushed into the home improvement store to storm-proof houses before Harvey, Irma and Maria. Then they raced back after the storms hit to repair blown-off roofs, shattered windows and flooded bedrooms.
Hurricane-affected customers spent $282 million in plywood, lumber, bricks, drywall, power generators and roofing material, lifting Home Depot's overall sales to $25 billion last quarter. That's an 8% increase from the same time last year, the company reported on Tuesday.
Even though revenue grew, the hurricanes took a bite out of Home Depot's profit. Several stores in the hurricane zones were forced to close stores, and they faced shortages as a result of supplier delays.
Also, profit margins on hurricane-related products are tighter than the goods the company typically sells. Plywood and lumber are competitive commodities and only have profit margins of around